QuickPath typing allows you to type quickly by swiping around the keyboard to the various letters you need without having to tap on each letter.
To type someting, drag your finger across the on screen keyboard to each letter of the word you're typing. So if I wanted to type the word 'HOW', I'd tap my finger on the H, then drag my finger over to the 'O', then across to the 'W'. It takes some getting used to, but once you get it, typing becomes far easier.
Here's a demo…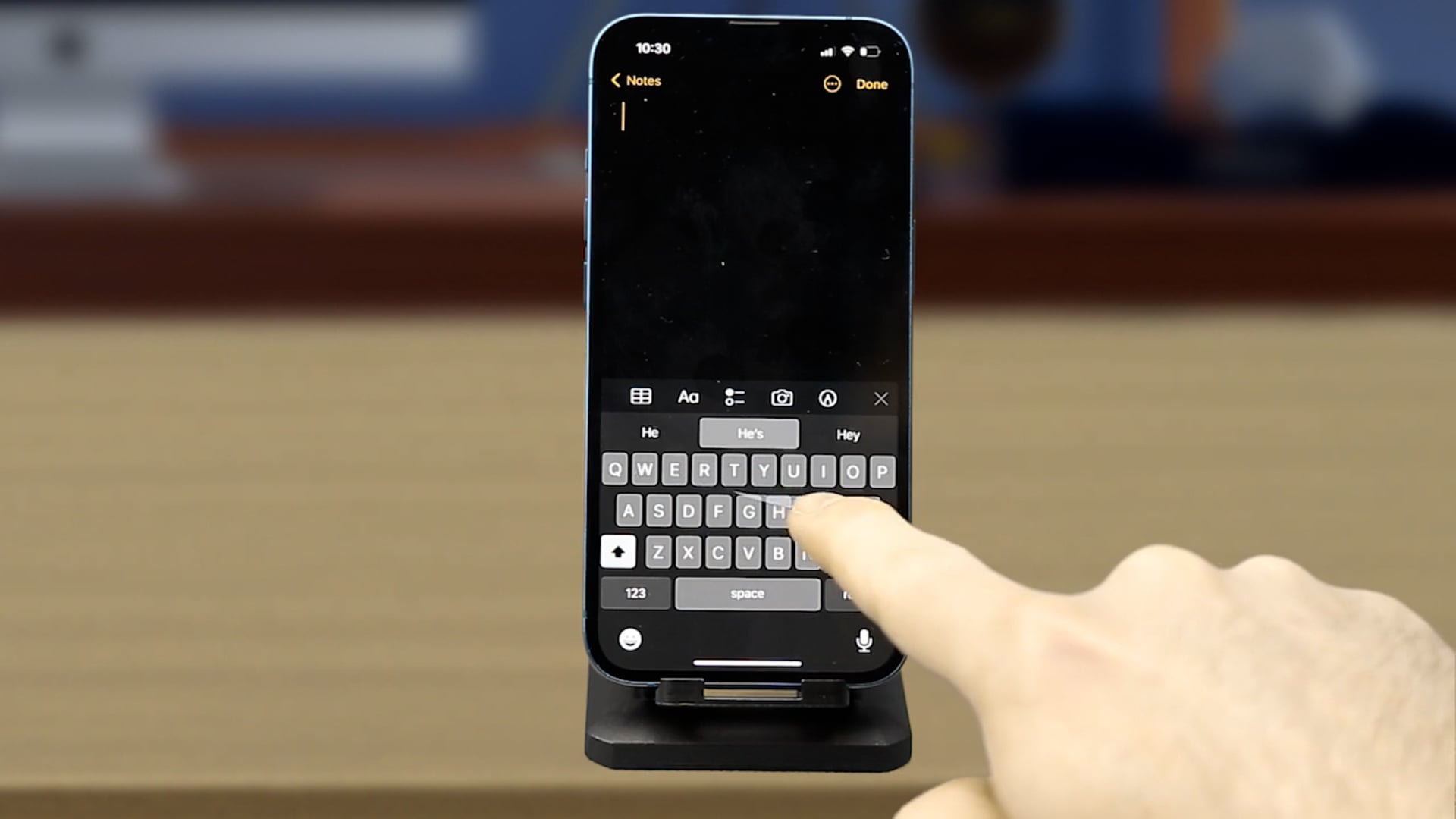 For more cool tips, check out our latest iPhone guide.
iPhones have become an essential tool for students, business users,...

£

16

.

99

Buy now